Kia EV9

A look into the future of the automotive industry, the Kia EV9 is a three-row electric SUV with next-level sustainability and environmental responsibility. What started as a concept car has evolved into one of the most highly anticipated vehicles in Kia history. Even better, the 2023 Kia EV9 is coming soon to Mankato, MN and surrounding areas, and we have everything you need to know before then! For starters, why are so many EV and SUV consumers so excited for the 2023 Kia EV9?
Currently expected to arrive in dealerships during the second half of 2023, the Kia EV9 is one of the most forward-thinking vehicles in the history of the industry. The upholstery is made out of recycled plastic; it just doesn't get any more sustainable than that. As more and more consumers move towards eco-friendly vehicles, one can only anticipate a greater and greater appreciation for designs like this in the coming years. In other words, as always, Kia is one step ahead of the competition.
---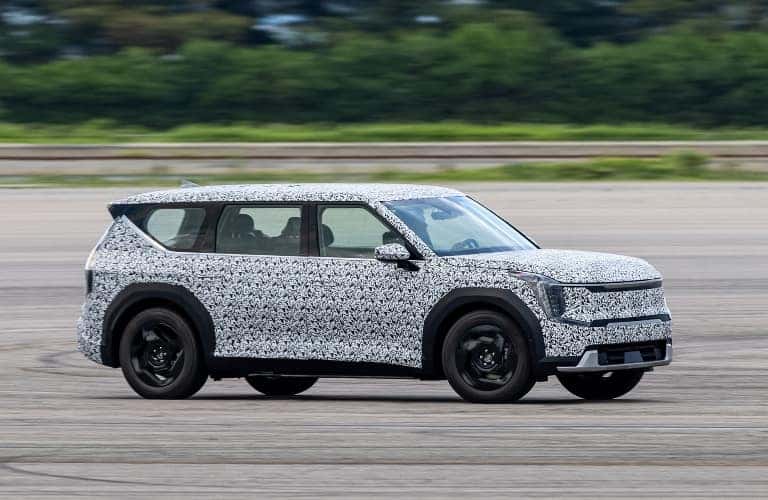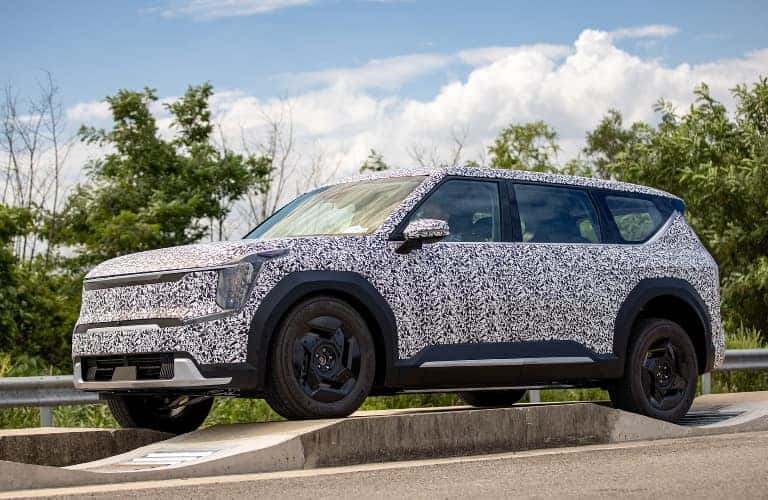 Kia EV9 Interior
The interior of the 2023 Kia EV9 is expected to be wonderfully spacious, and even more so when compared to its competitors. There are very few electric SUVs with a third row of seating on the market today, especially with genuinely comfortable and spacious seats. This attribute alone is sure to attract countless customers in the Mankato area and beyond.
Kia EV9 Battery
Better yet, the battery of the Kia EV9 is one of the best in its category, as it is estimated to last up to 300 miles. As if that wasn't enough, the EV9 supports DC fast charging at speeds of up to 350 kilowatts. This means the SUV's battery can charge from 10 percent to 80 percent in just 20 to 30 minutes. If that isn't a selling point, then we don't know what is!
Ask Us About the 2023 Kia EV9
Can't wait for the 2023 Kia EV9 to arrive in Mankato, MN? You're not alone! Contact our team at Kia of Mankato today and ask us any additional questions you may have about the K9. We'll be more than happy to assist you in any way that we can. We hope to hear from you sometime soon!