New Kia Telluride

It's finally here and we can't wait to share with you what's new and exciting about the 2023 Kia Telluride. Like all new Kia models, the Telluride comes packed with Kia's signature infotainment package plus new trim and design options ready to win over just about anyone.
The 2023 Kia Telluride is a midsize crossover SUV that will be available with two new trims. The X-Line trim, exclusive to AWD models comes with a slightly higher rider height, 20 inch wheels, an updated grill, a more sturdy roof rack and a tow mode that makes it perfect for long hauls.
---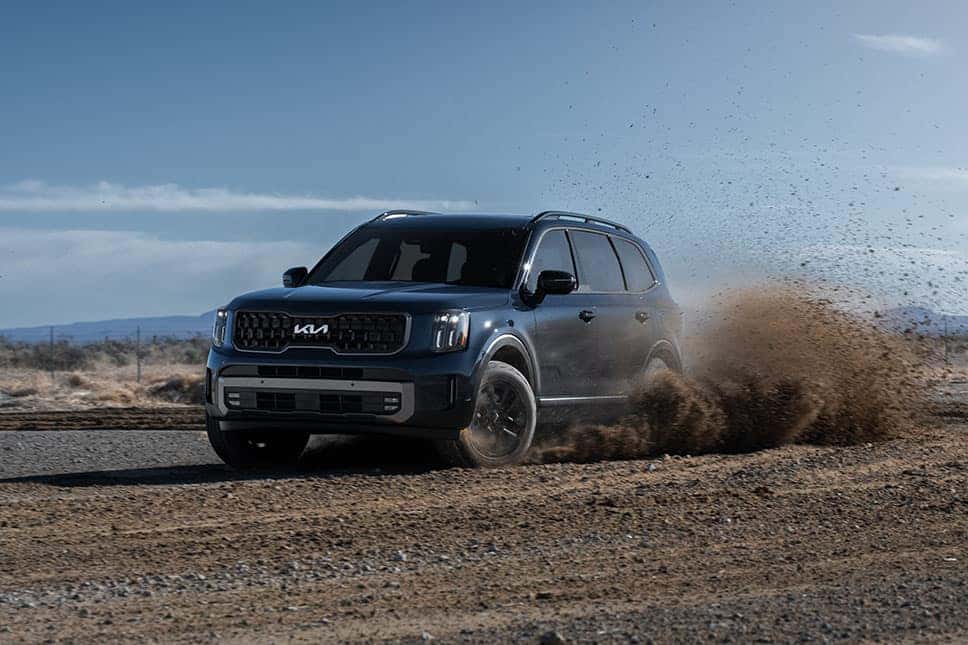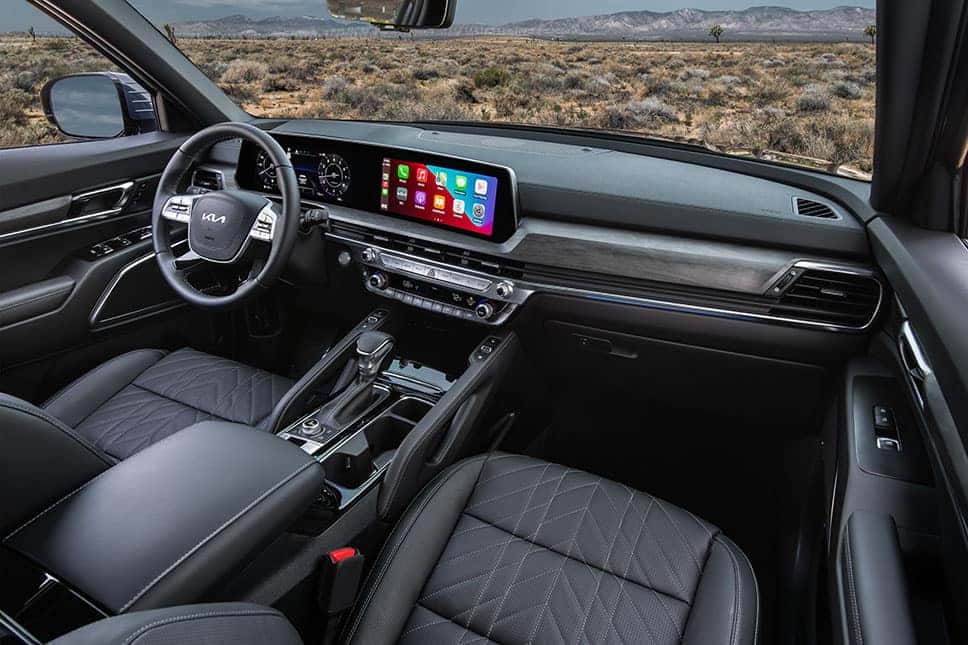 X-Pro Trim and More
The X-Pro trim is even bigger and bolder with an additional 100v outlet in the cargo area, even higher towing capacity and 18-inch wheels with new all-terrain tires.
New front and rear fascia give it a more modern, updated look and a new interior with dual displays make this SUV perfect for entertainment or navigation for the whole family.
New tech
Looking for more options? The new Telluride features a Wi-Fi hotspot functionality standard and an optional digital key feature. Highway Drive Assist 2 with Semi-Autonomous Hands-On Capability and Auto Lane Change technology add to this game-changing midsize SUV as well while redesigned headlamps add a stylish edge. A Heads Up Display adds greater awareness of your surroundings, making driving stress-free and easy.
New Kia Telluride Trim Levels
The new Telluride comes in two gorgeous new trim levels.
X-Line
Ground clearance higher at 8.4 in.
20-in alloy wheels.
Improved transmission tuning.
Traction control system (TCS) updated with trailer sway control.
Revamped roof rails.
Updated radiator grill.
X-line embossed on the front seats.
X-Pro
The X-Pro includes the X-Line features above plus:
18-inch all-terrain tires and black wheels
An X-Pro badge on the front upper back rest
An additional 110v outlet
Towing capacity increased to 5,500 pounds